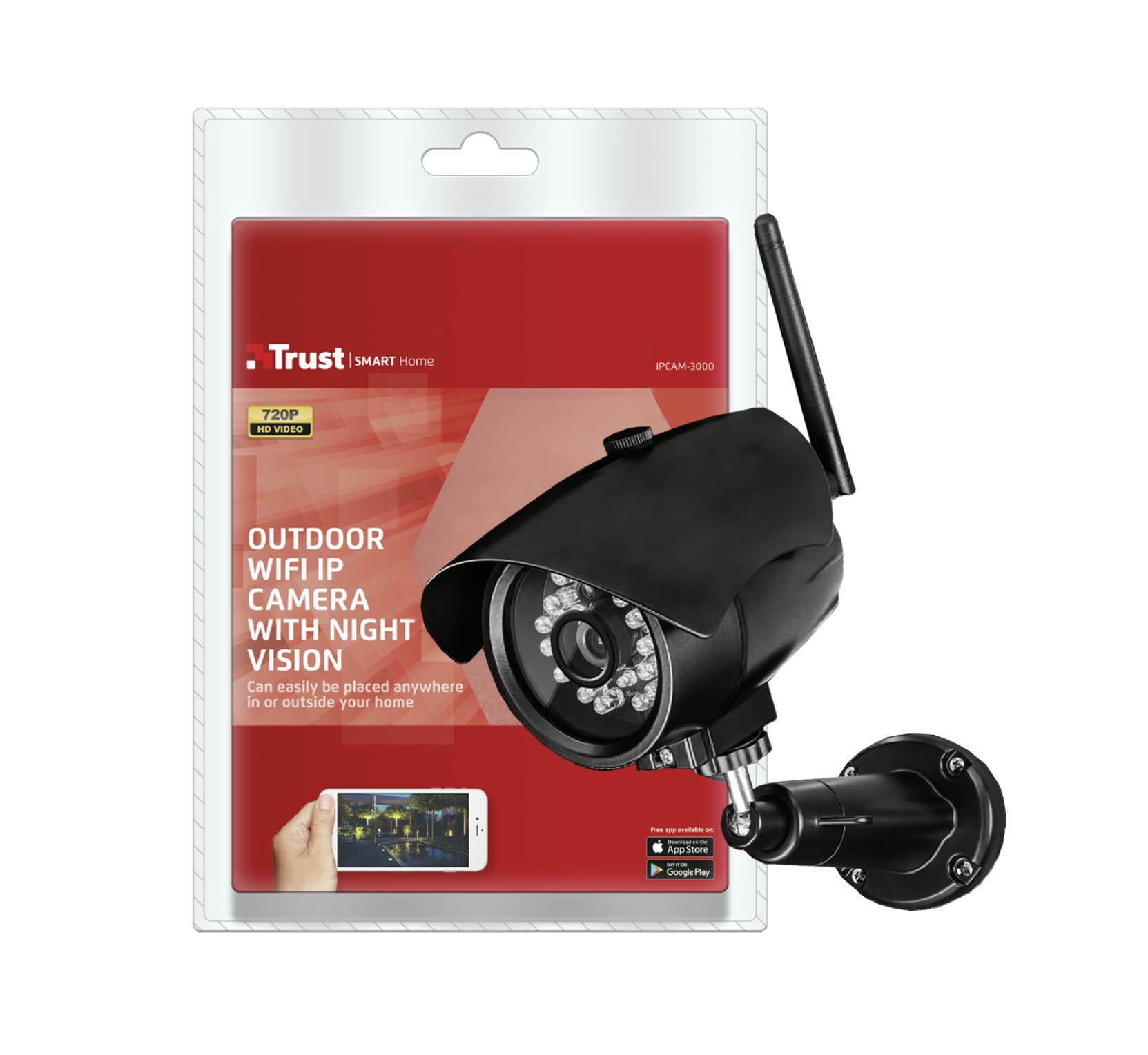 IPCAM-3000 Outdoor WiFi IP Camera with night vision
Monitor your home and belongings, from anywhere in the world with the Outdoor WiFi IP Camera with Night Vision. Record and watch camera video on your smartphone/tablet with the cameras built-in SD card, and receive notifications direct to your phone if movement is detected.

The IPCAM-3000 can be used stand alone or in conjunction with the ICS-2000 HUB and or Trust Alert system for complete security and peace of mind. Protect your home from unwanted intruders.
KEY FEATURES
High-definition image quality with night vision
Easily watch live or recorded video on your smartphone/tablet
IP65 waterproof design for outdoor usage
Easy to install and to operate with free App (iOS and Android)
Built-in SD Card
Place the camera anywhere in- or outside; connects to your Wifi or wired via LAN network
Wide angle lens for an optimal view
External antenna for best wireless performance
16 GB built-in memory to record video clips
Adjustable mount for easy attachment to a wall
Get notifications on your smartphone/tablet when motion is detected
Motion detection grid; define which areas in the camera's view will detect motion
Strong metal housing with sun visor
No ongoing cost or subscription fees
Total size (mm) 129x134x85
Wireless protocols WiFi
Wireless range 15 m
WiFi frequencies supported 2.4 GHz
Lens angle 70 degrees
Face recognition no
Detection grid yes
Night vision yes
Night vision range 25 m
Lens material Glass
Max Framerate 30 fps
Focus type fixed focus
Mounting materials included screws
IP Code (International Protection Rating) IP65
Wireless transmission power (dBM) 2 dBM
Power plug type NZ/AU
Power source wall socket
You can watch the live image of your camera on your phone or tablet with the free app, no matter where you are. This way you will always know what is happening around your home. The Trust Smart Home app makes it possible to easily install the camera and to operate it via your smartphone or tablet.
OPTIMAL IMAGE DAY AND NIGHT
The IPCAM-3000 can be used anywhere, indoor or outdoor. The IP65 water resistant design in combination with the external antenna for the best wireless performance and the strong metal housing with sun visor, makes this camera perfect for outdoor use. The camera is provided with adjustable mounting for easy attachment to the wall. You can connect the camera wireless via your wifi network or wired to a local area network. You can now monitor your driveway, garden house or other important places around your home for that ultimate sense of security!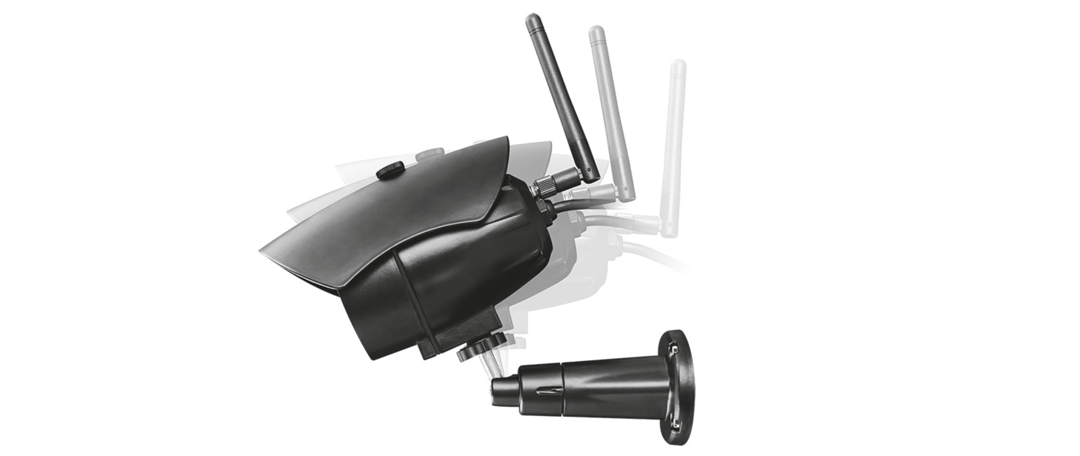 The infrared lighting guarantees a clear night vision with a range of up to 25 metres. The IP-camera offers you a 720 pixels High-definition image with a wide angle lens. This ensures an optimal view that covers a large area, for example your garden. With the built-in memory of 16 GB you can record video clips and watch it later.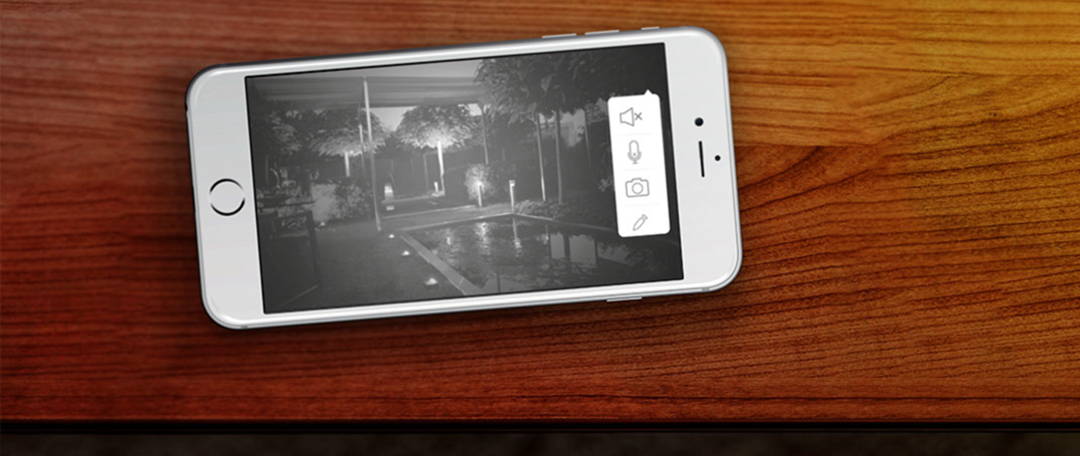 Not only this camera offers you a couple of extra eyes around your house, it even warns you when movement is being detected. The camera allows you to define a motion detection grid. This is the area in which the camera will be triggered to send you a notification when motion is detected. This way you can take immediate action when it is necessary.